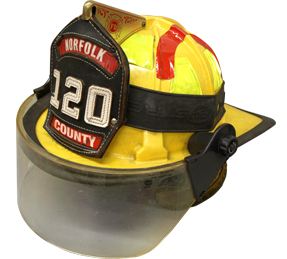 Becoming a volunteer firefighter is one of the most gratifying paths you can follow. You work alongside rescue services, helping to save lives in house fires and traffic accidents. And, if you're dedicated and proficient, many of our volunteers move on to make a career out of fire and rescue services.
With the proper training and dedication, most people can become volunteer firefighters. That's why we'd like to provide you with all the advice you need to forge yourself a future in firefighting, and let you know how to develop your passion into a career in fire and rescue services.
Norfolk County - Volunteer Firefighter Recruitment - Bookmark this page for when your qualification requirements are complete. This is where we list upcoming assessments. The site also features a copy of the Volunteer Firefighter Recruitment and Selection Process, which will help you make sure that you're ready.
The Ontario Association of Fire Chiefs - Becoming a Firefighter in Ontario - This is an excellent site that tells you all you need to know about the education, training, and certification that you need to become a volunteer firefighter.
If you have any questions not covered by the websites above, would like some face-to-face advice, or would simply prefer to discuss volunteer firefighting with a knoweldgable firefighter, contact us and we'll gladly help you out.